The bustling Portuguese capital, steeped in history and culture offers a most wonderful experience to any kind of traveller. With any such place comes also a cuisine that has had years of perfecting and therefore intricate and varied as the city itself. Whether you're planning a trip to Lisbon any time soon or not, here are 7 local dishes that are definitely worth digging into.
Arroz de Marisco 
Shellfish from spider crab, lobster, cockles and prawns flavored with chili and a generous sprinkle of fresh coriander is tossed onto a soupy bed of rice, milder than a paella and less sticky than risotto.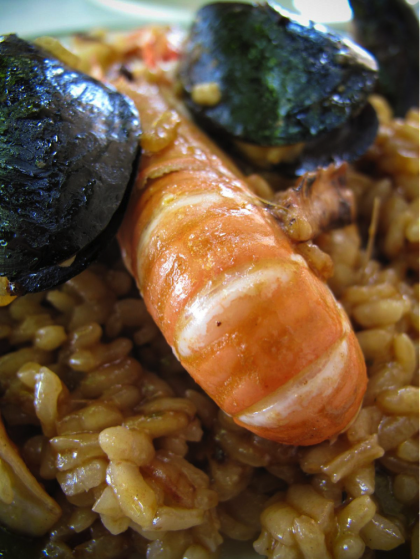 Photo: Adria Garcia 
Pasteis de Nata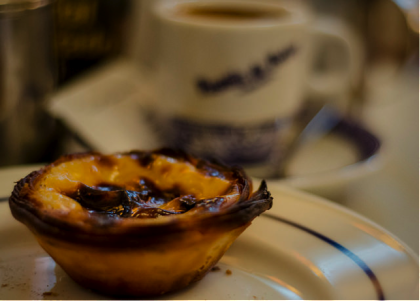 The infamous custard tarts served in every cafè in the city, are a bit of a staple delicacy enjoyed at any time of the day with an espresso or as the locals call it, bica. The Antigua Confeitaria in Bélem is said to be the most authentic, making theirs to the original recipe. Try them sprinkled with cinnamon!
Bacalhau
Pateis de Bacalhau
Being a coastal city, Lisbon has a wide choice of fresh fish so it is a bit of a surprise that the Portuguese have a penchant for dried cod fished in far away seas. There are over 300 ways of preparing Bacalhau, the most common being small croquettes served with vegetables and mash potatoes.
Açorda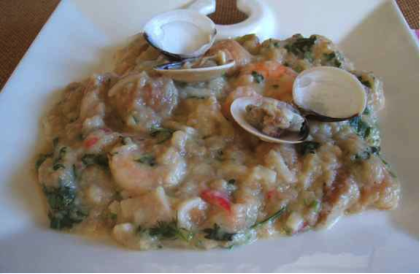 Restaurants now do a very elaborate version of this dish compared to the original 'poor man's soup' that consisted of water flavored with garlic and oil thickened with stale bread and egg. The sort of purée is covered with seafood (marisco) or served with small fillets of deep fried fish or both.
Frango à Piri Piri
Chicken is treated to a thorough marinade before being grilled to perfection and served with chili oil or as the locals call chili: Piri-piri.
Ameijoas
The simplicity of this favorite Portuguese dish is what makes it well, a favorite. For lovers of seafood this is a taste of heaven. Clams are briefly cooked in their own juices with a healthy serving of olive oil, plenty of crushed garlic and served with fresh coriander and lemon. So good you'd want to dunk the bread into those juices till the very last drop.
Presunto and Enchidos
Presunto is the Portuguese name for cured ham, which is usually dried in salt or smoked and then rolled in bright orange paprika powder. Enchidos refers to the wide selection of seriously spiced sausages and salamis. Give them a try or buy a few to take home.
Article sponsored by the Corinthia Hotels.