Slovenia is a country with a rich cultural heritage, which is continually nurtured and preserved. It is difficult to get a true feel for this nation's complex tapestry by visiting one single area or attraction. A trip to Slovenia is best done by road; hiring a car is the ideal way of getting around and seeing many of the countries museums, castles, monuments and archeological sites and to really experience all that the country has to offer.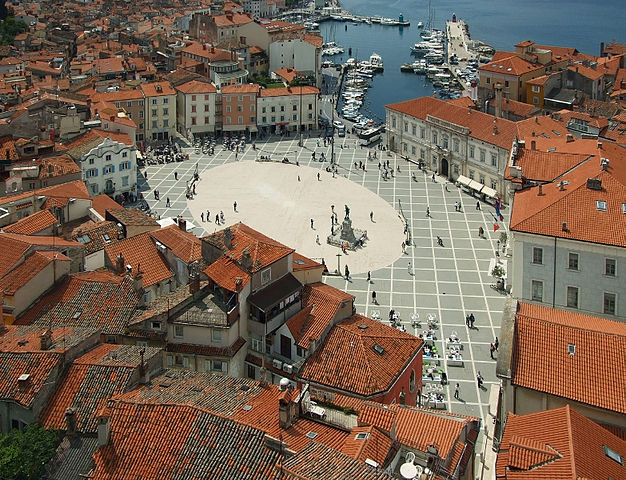 Preparation is essential
A journey on the open road calls for a little preparation in the form of drinks, snacks and the best vehicle for the job. Improvements in engineering, technology and styling have made modern cars a dream conveyance for long haul journeys in Europe. A reliable navigation system is a must; the majority of cars tend to have have inbuilt GPS devices, though they can often be hired for a small additional fee, along with high-spec music systems. Comfort is when long periods are to be spent in the vehicle especially for the driver. Some smaller vehicles can be somewhat cramped for backseat passengers, so be sure that everyone has sufficient legroom before making your final choice.
Although not essential, for families with young children, there is usually the option to rent a vehicle with split-screen and/or backseat monitors to keep them entertained. Fuel consumption is of paramount importance for those long journeys if the inconvenience of making multiple fuel stops is to be avoided, so be sure to check the fuel efficiency of the vehicles being considered.
Cost is arguably the most important factor to consider when it comes to hiring a vehicle; as well as additional insurance cover, which can affect the overall fees. Detailed planning for your trip can bring down costs significantly and make a considerable difference when it comes to choosing a particular vehicle.
The sights and secrets of Slovenia
Once the paperwork has been completed and the open road awaits there are a multitude of sights and attractions to explore in Slovenia that will unlock the cultural significance of the country. The National Museum, Museum of Natural History and Ethnographic Museum are among the highlights offering visitors a fascinating journey through the country's history. Among the most popular attractions are the castles; the Bled, Pledjama and Celje's Old Castle are all breathtaking to view and have magnificent histories to investigate.
Victims of war and major historical figures gain recognition in the majority of the memorials and monuments. Slovenia is rare in that it has monuments dedicated to local artists and historical figures rather than political leaders.
In many ways, Slovenia is one huge archaeological site; important historical remains are found during virtually every excavation project and the wealth of relics come from a variety of historical eras. Numerous finds are on view at one of the many archaeological parks and sites arranged for visitors across the country.
Slovenia offers more than just museums and monuments; however, the countryside is both unique and awe-inspiring and there is always something new to see. So, whether a first time visitor or a returning long-time fan of the country, rent a car and get to know the real Slovenia.